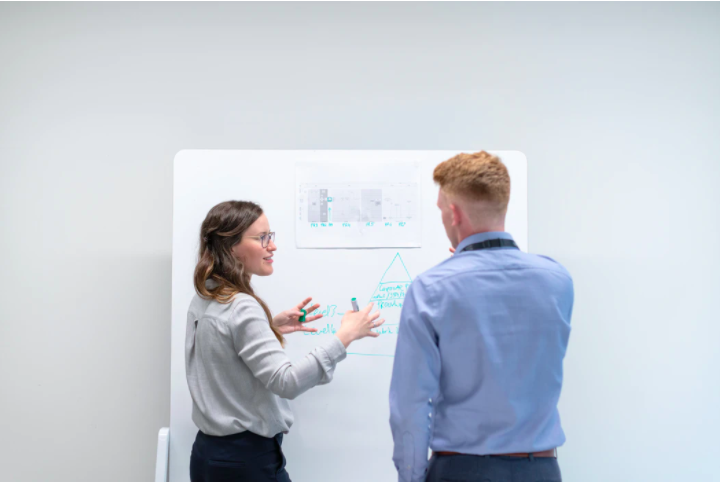 As an engineering professional, you've put in the time. You got an education, gained experience in your field, and built a positive reputation with the employers and colleagues you've worked with. With all this going for you, why work with CPS Recruitment? To begin with, we simplify the process for you. Just because there are plenty of engineering opportunities available doesn't mean it's going to be easy to find the correct one for you.   
Chances are your current job is keeping you pretty busy. Do you really want to spend your downtime searching job boards, trying to read between the lines of job posts, and deciding which jobs are worth pursuing? Engineering is your field of expertise. Connecting professionals with amazing engineering opportunities are ours. Doesn't it make sense for us each to stick to what we do best? Here's what you can do with CPS Recruitment. 
1. Gain Access to Multiple Employers and Jobs 
With CPS Recruitment, your access to jobs is virtually unlimited. We have built relationships with employers since 1989. They count on us to provide them with engineering professionals who have the required skills and experience and will be the correct fit for their organization. Employers are increasingly outsourcing recruitment efforts to firms that specialize in filling jobs in the challenging engineering field. Engineering is one of those fields.  
Employers struggle to fill engineering jobs well because HR typically leads the search. Internal recruiters might not know precisely what it takes to identify an ideal engineering candidate. The engineering department heads who do know what to look for often don't have the time to perform a proactive search for talent. Thus, they rely on companies like CPS to narrow the field for them, presenting them with the strongest candidates. It prevents them from wasting time with someone who is not the right fit. A bad hire can be an expensive mistake. If employers don't hire right the first time, they will need to start over. It takes time and money to repost, re-source, reinterview and retrain a new individual can add up, not to mention the negative impact attrition has on morale among other engineers in the company. 
When you work with a recruiting firm, you can apply once and gain access to multiple jobs with many employers. Rather than applying individually to dozens of companies, you just apply once! We can direct you to the ideal opportunities while preventing you from wasting time on jobs that just won't be the right fit. 
Another advantage is that you can be completely frank with us, in a way you might not when speaking to an employer directly. You can ask us to look out for projects you would like and avoid the kinds you don't enjoy. You can share negative experiences with us in a way you might that might reflect poorly on you with an employer directly. For example, if you shared a story with us of an employer experience you'd prefer to avoid, it could help guide your search. If you mentioned it to an employer, they might be offended that you're speaking ill of a prior employer. When you work with an engineering employment agency, you can feel comfortable putting all your cards on the table. 
2. Versatile Job Options
When you work with CPS Recruitment, you are not limited to just one job option. For example, if you want to find a job that's a career opportunity – where you can settle in, gain experience, and work your way up through the organization, we can help you find that kind of role. 
On the other hand, if you take a more entrepreneurial approach to your career, we can help you with that as well. Many engineers ponder going into business for themselves in a sort of consulting or contract role. This can be an excellent option for those who value their independence and the ability to choose which kinds of projects they want to work on. This comes with a significant disadvantage. With your own business, you're responsible for making sales to drum up a new business, invoicing to get paid for your services (and often chasing down late payments), managing your own taxes, and all the other administrative tasks that engineers don't typically enjoy.  
Alternatively, you can work with CPS Recruitment to create a project-based career. We can connect you with one intriguing project after another, typically without gaps. You don't have to do sales or accounting or collections. All you have to do is spend your time on what you do best – engineering. 
Or maybe you would enjoy a hybrid option like temporary to hire/contract to hire that allows you to settle into a long-term job opportunity after you've had a chance to try a few different companies first. How that works is we set you up with a chance for you and the employer to get to know each other over an extended period. Eventually, if you both decide it's the right fit, we can help you come to an agreement with the employer to come on permanently. If it doesn't work out, we can find another opportunity, and you can try again. You can do this as many times as you like until you find the role that feels right for you. 
3. Speed Up Your Job Search Process
The thing about finding a job is it can take a long time, even when all things are going in your favor. Many employers have exceedingly long decision-making processes. Sometimes it takes a while for the right job to come along. That means you can waste a lot of time looking for jobs when you'd prefer to focus on other priorities. We might already have the right job for you and can get you to work quickly. You won't have to spend a lot of time sending out cover letters and creating spreadsheets to track who's got your resume. It's a challenge fielding calls from hiring managers and making time for interviews when you're currently working. Why not work with a recruitment firm that can take care of the legwork for you? 
4. Work with Experienced Staffing Professionals
When you partner with CPS recruitment in your career search, you work with professionals, experienced not only in recruiting but also in the engineering field itself. We don't treat a seasoned engineer like a beginner, and we know the difference between different categories of engineering specialties. You won't have to explain your field's terminology or nuance to a generalist who places as many healthcare and accounting candidates as they do engineers.  
With CPS, you'll feel like you're speaking with a peer – someone who gets it. They know which companies are great to work for, which ones will suit your preferences, and can make sure you find a professionally fulfilling spot. For example, if you prefer to work independently, your recruiter can identify positions with more hands-off employers. If you like a little bit more support and guidance from your manager, they can help you find a job that provides that as well. 
 Find Your Next Engineering Opportunity 
If you're ready for your next engineering opportunity, trust the professionals at CPS Recruitment. We will make your career our priority and help you land the right role. Our recruiters will prepare you for your interview. You'll know everything you need to about who you are meeting, what they look for in candidates, and how you can set yourself apart to increase your chances of landing the job. They'll keep you informed throughout the hiring process. You'll never have to wonder if you're not hearing from the employer because they already filled the position or if they're still in the decision-making process. Best of all, there's no cost to you.  
As a top employment agency in Syracuse, NY, we have access to unadvertised engineering opportunities throughout the area that aren't publicly posted or advertised. If you're ready to take the next step in your engineering career, contact CPS Recruitment today to get started.